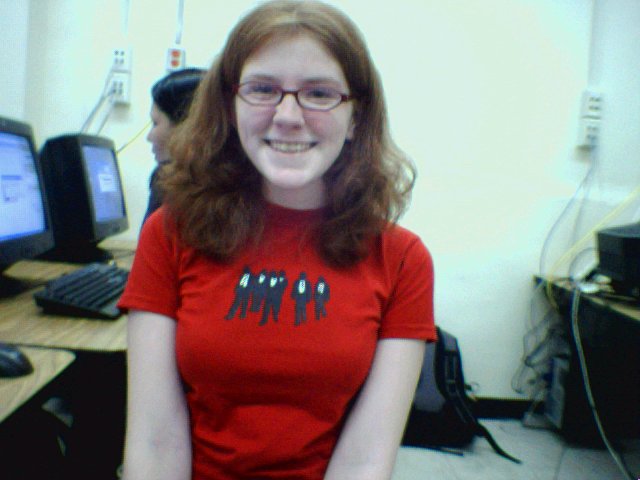 My first shirt: a silhouette from Reservoir dogs. I painted in the white myself.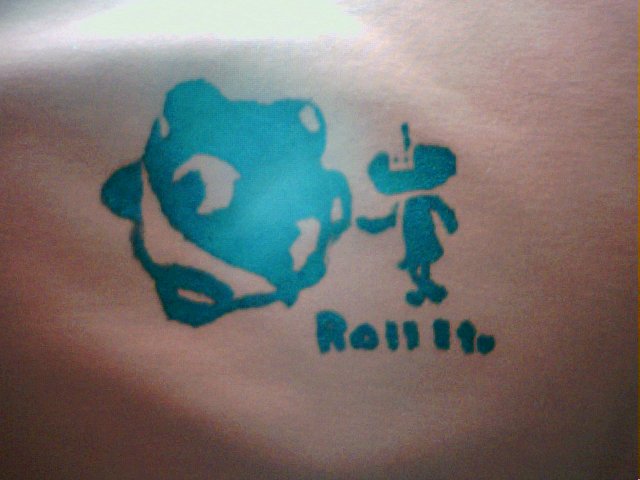 I derived the Katamari Damacy stencil from another image, and I made one of this shirt for me and one for my friend Shannon. Roll it!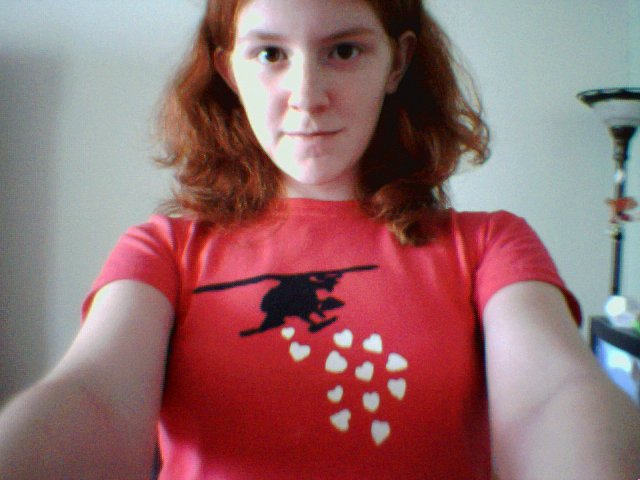 I'd seen this shirt on a few websites and loved it. So I made me one.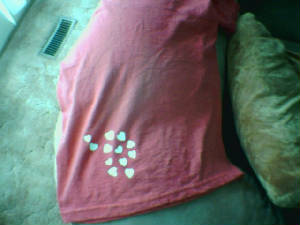 Repeated the heart detail on the back.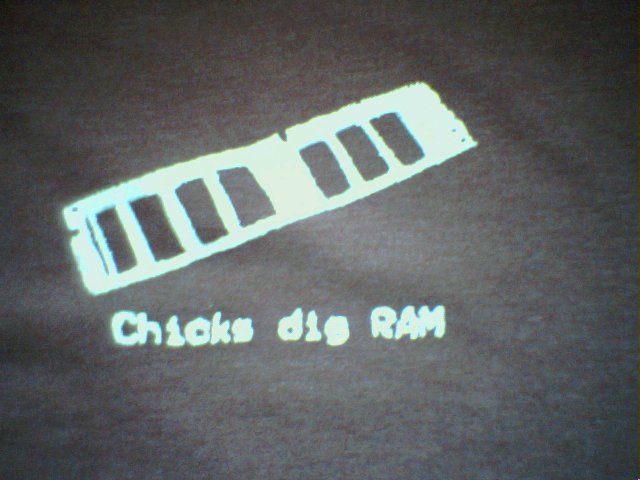 An inside joke shirt. For my boyfriend as an anniversary present.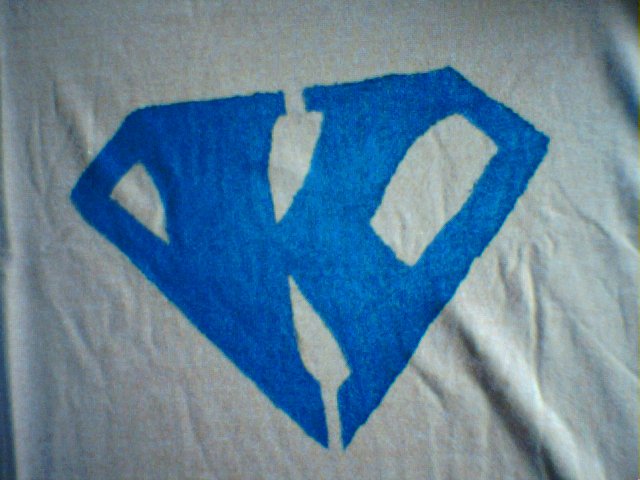 This is for my dad's birthday - my camera really messed this up. it's black on orange. (His name is Kent)