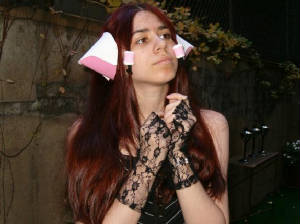 That's Lin being cute and contemplative in her awesome chii ears and hair spools. Those are nice spools.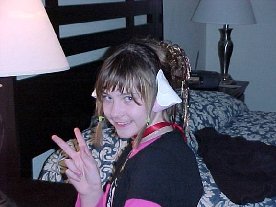 Toshi's ears are awesome too. But the really cool thing is her hair.
She should amke a website about making your hair look that cool.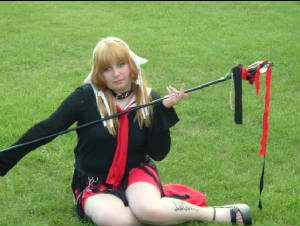 The name she gave was usagi tsukino. I'm suspecting it isn't her real name, but I can understand - if she gave out her real name.. she'd have the fanboys knocking down her door with those ears on!